"A Great Success"  

    The South Florida Toy Soldier Club hosted it's annual toy soldier sale the first weekend in February. There was something for everyone!  Saturday night, it was off to fabulous Worth Avenue in Palm Beach to a cocktail party hosted by Grand Armee. Butlers in tuxedos roamed around the magnificent courtyard serving wonderful hot and cold hors d'oeuvres, wines and beverages. The Muir brothers glamorous shop was opened for the evening. 

The store abounds with toy soldiers, armour, uniforms and just about anything a toy soldier hobbyist could

dream of. 

    As if that wasn't enough, Sunday's show had a attendance. Over 580 paying enthusiasts clamored through the doors to roam past over 101 tables to the dealers delight.  Many of the dealers signed up for the next show being held February 2nd, 2003 at the Holiday Inn, West Palm Beach, Florida.   We would like to thank all the dealers who attended for their continuing support.  Based on the feedback we received, we know we will see all of you next year.  And those who didn't make it, We hope to see you at next years show.   The show has been growing every year in size and scope. 

8th Annual S. Florida Toy Soldier & Action Figure Show

The South Florida GI JOE Collectors' Club would like to thank many of our members for helping out with our raffle held in conjunction with the show.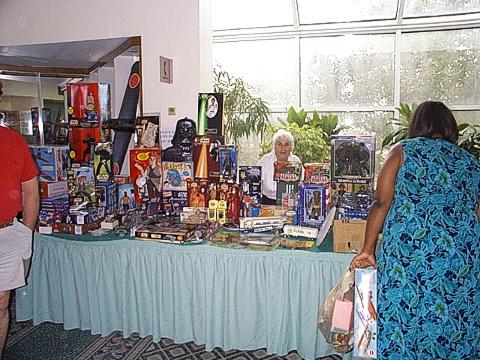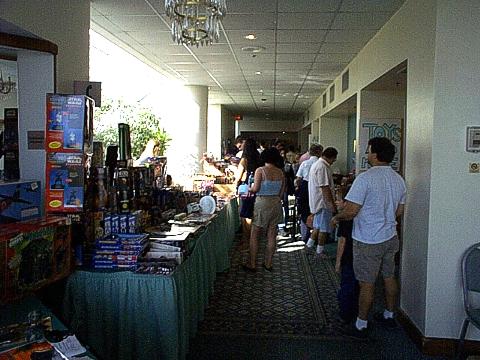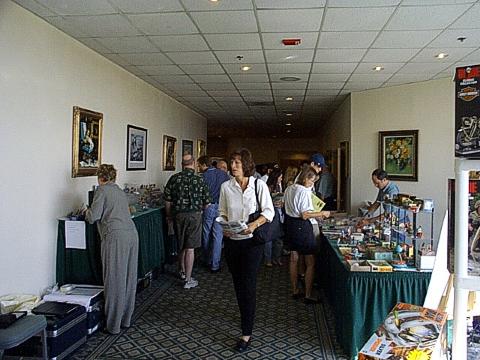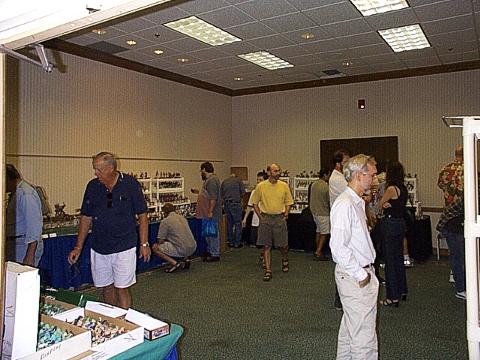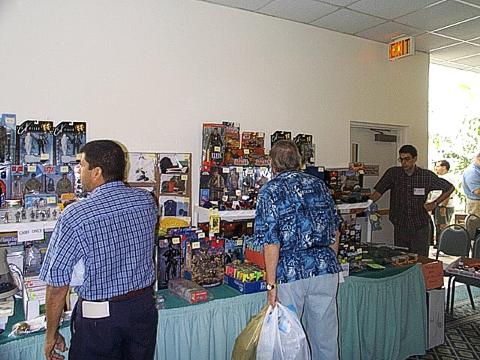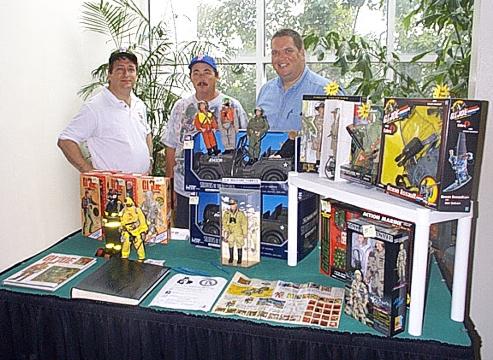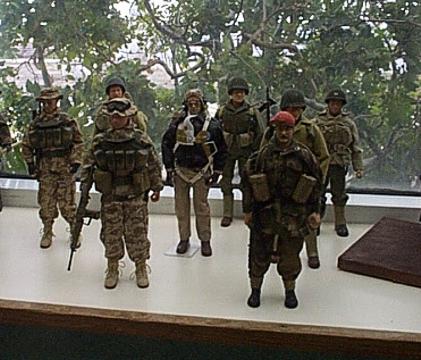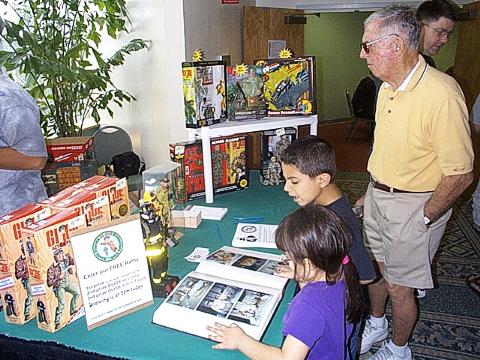 Above is Randy, Henry & Brain at our club's booth

Some kids checking out our photo book.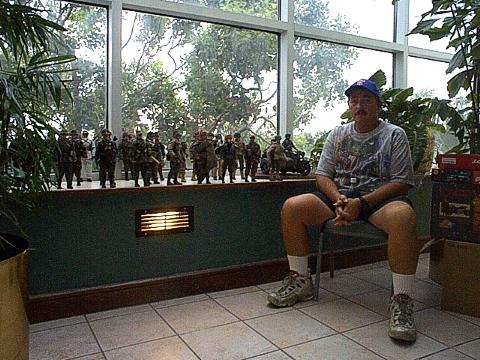 Above is  Henry with his figures he brought for display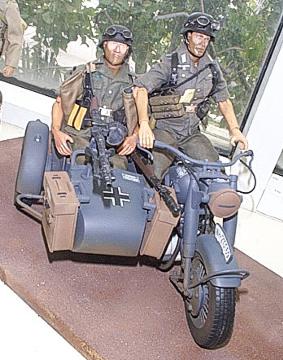 Below are photos of various vendors and people enjoying themselves at the show.  We had some vendors as far away as Ireland & Canada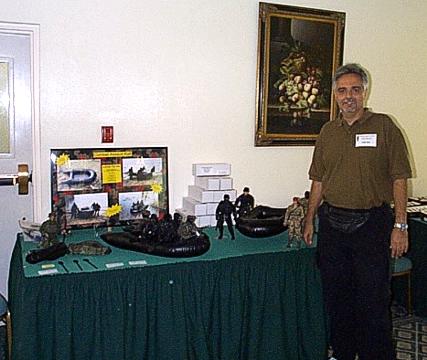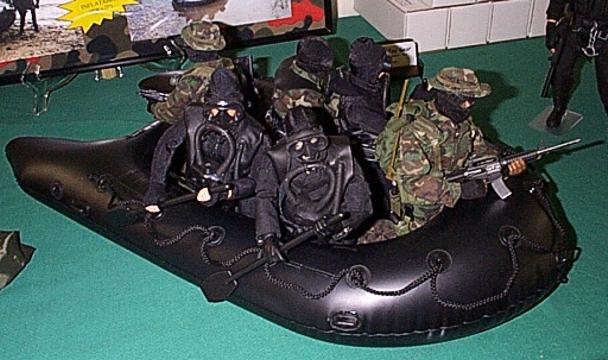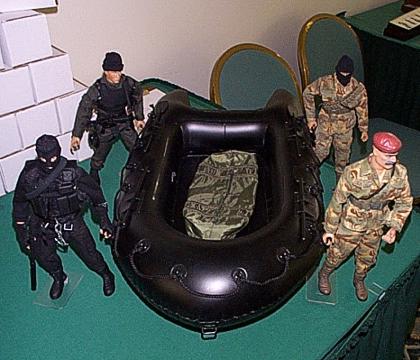 Jorge Joya from Action Toy Gear brough his new 1/6th scale inflatable Combat Assault Raft to the show. 
The size of the raft is 14"W x 27"L, set includes: inflatable raft, 4 paddles, nylon carrying bag and repair kit. For more info email:
actiontoygear@ix.netcom.com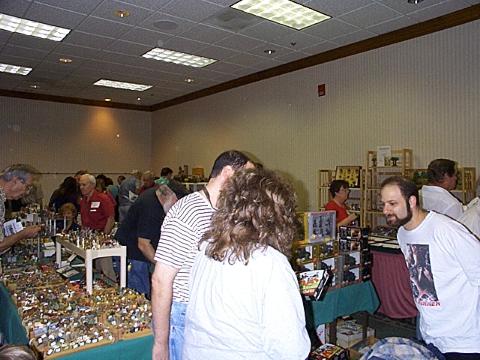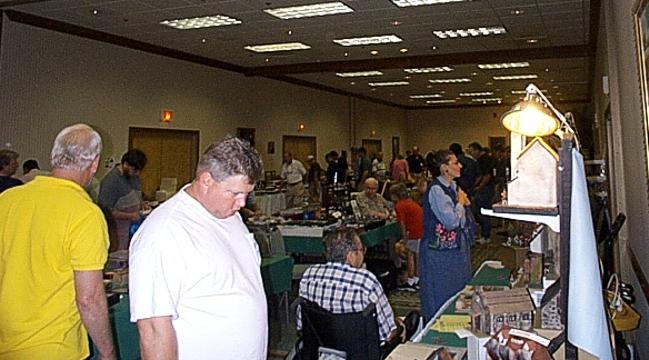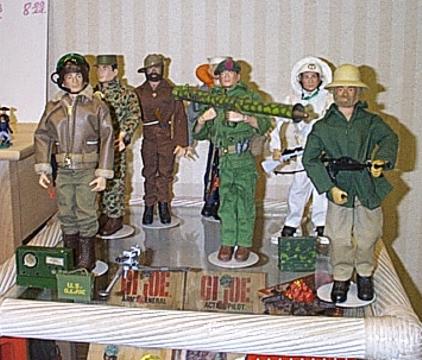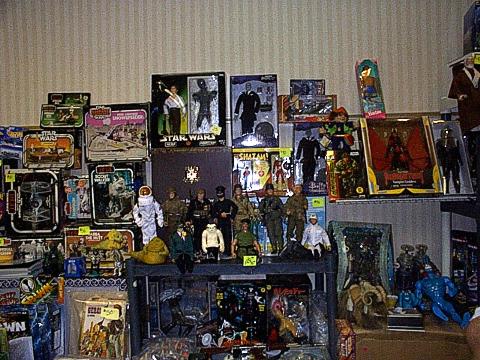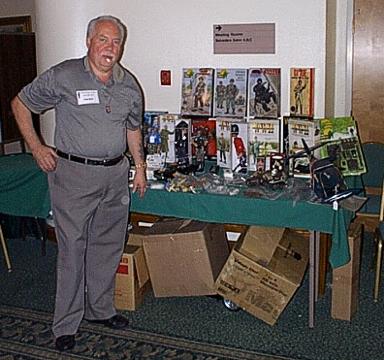 "OK!  you seen all the photos now come in person next year !"  This is Frank Burns the man behind the show. THANKS FRANK & JANET FOR ALL YOUR HARD WORK AND TO YOUR STAFF ALSO.