The South Florida GI Joe Collectors' Club presents

EVERGLADES ADVENTURER Action Set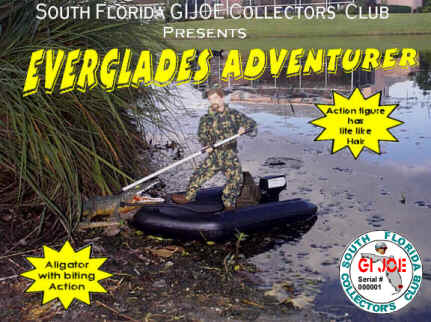 Production heads will have longer sideburns.

Here is rough idea of what the box cover will look like.  The box size will be 19" x 14" x 3"

The South Florida GI Joe Collectors is proud to offer this limited edition club exclusive.  Only 50 figures will be produced.  Besides the great looking figure you'll get a motorized raft, alligator with SNAPPING action and much, much, more!

The club exclusive will come in it's own box with custom cover and will have its' own serial number.

This figure is no longer available.

The Club Exclusive come with everything listed below.

- 12" action figure with flocked hair and goatee (brown, black, blonde, Red or Gray)  AA or Caucasian

- Uniform with large leaf pattern and matching hat

- A.L.I.C.E pack

- Web Belt

- Sunglasses & Binoculars

- Canteen with cover

- Mosquito Repellent. A must in the Everglades!

- A working catch pole (see above photo)

- Motorized rafts with orr. (see above photo)

- SNAPPY the alligator.  WATCH OUT he bites! (see above photo)

- Machete with sheath (see above photo)

- UZI with removable clip and folding stock - Remington 870 Shotgun with pistol grip and shells. (see above photo)

* The final version my differ from the above prototype

**  This club exclusive is not intended to be used as toy for children.  It is meant for display only!

*** This is not a Hasbro product.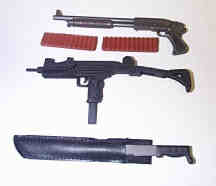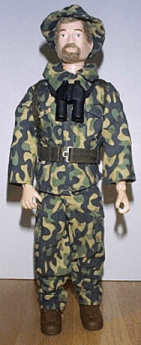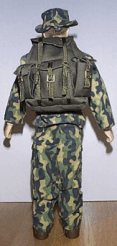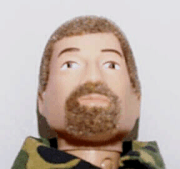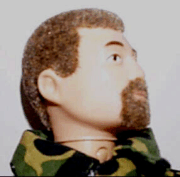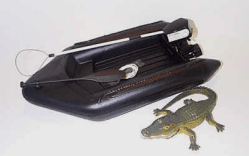 Boat size is: length 16.5" width 9.5"