10th Annual Florida Toy Soldier & Action Figure Show

Be part of

"One of The Premier Shows in The United States"

Featuring thousands of collectibles on display...

Look no further this is the one show to go to!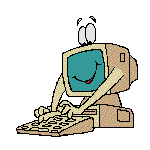 Go to the show!  Get away from that keyboard.  Remember how much fun it was to feel and touch the collectable you wanted to buy!

Sunday, February 8, 2004 - 9am to 3pm

Plantation Holiday Inn

1711 N. University Dr, Plantation FL

Minutes west of the Fl. Lauderdale Int'l Airport

Admission $5.00, 12 & Under $2.00, 6am Pre-show $10.00

Sponsored by the South Florida Toy Soldier Club, Inc.


The South Florida GI JOE Collectors' Club will be hosting a FREE raffle for many great prizes!!